It's football season again! This is only my second year watching football but I'm still enjoying watching it. We have been going to a little sports bar by my apartment to watch most of the Patriots games. I like to keep it kind of casual since I'm watching sports and it's usually a Sunday but I also like to try to wear at least a little bit of the Patriots colors. So for this outfit I went with mostly blue, in the jeans and burnout tank, with a pop of red in the shoes and lips.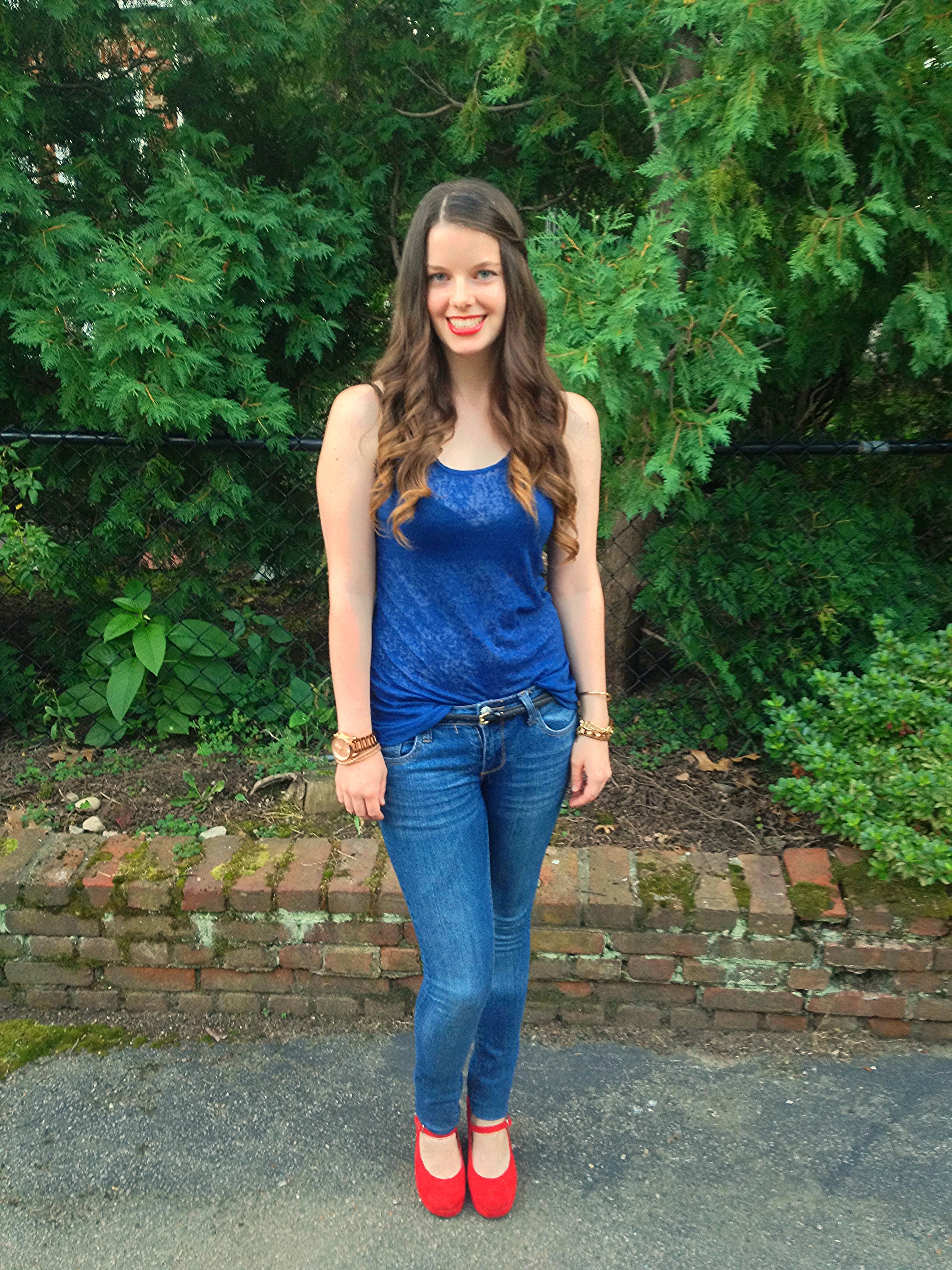 Top » via TJ Maxx »  Jeans »  Vigoss via Nordstrom Rack » Shoes » ModCloth » Belt » J Crew (old) » Watch » Michael Kors » Bracelets » Vintage, Forever 21, H&M, Jewelmint » Lipstick » Chanel Rouge Allure Gloss #61 Fatale »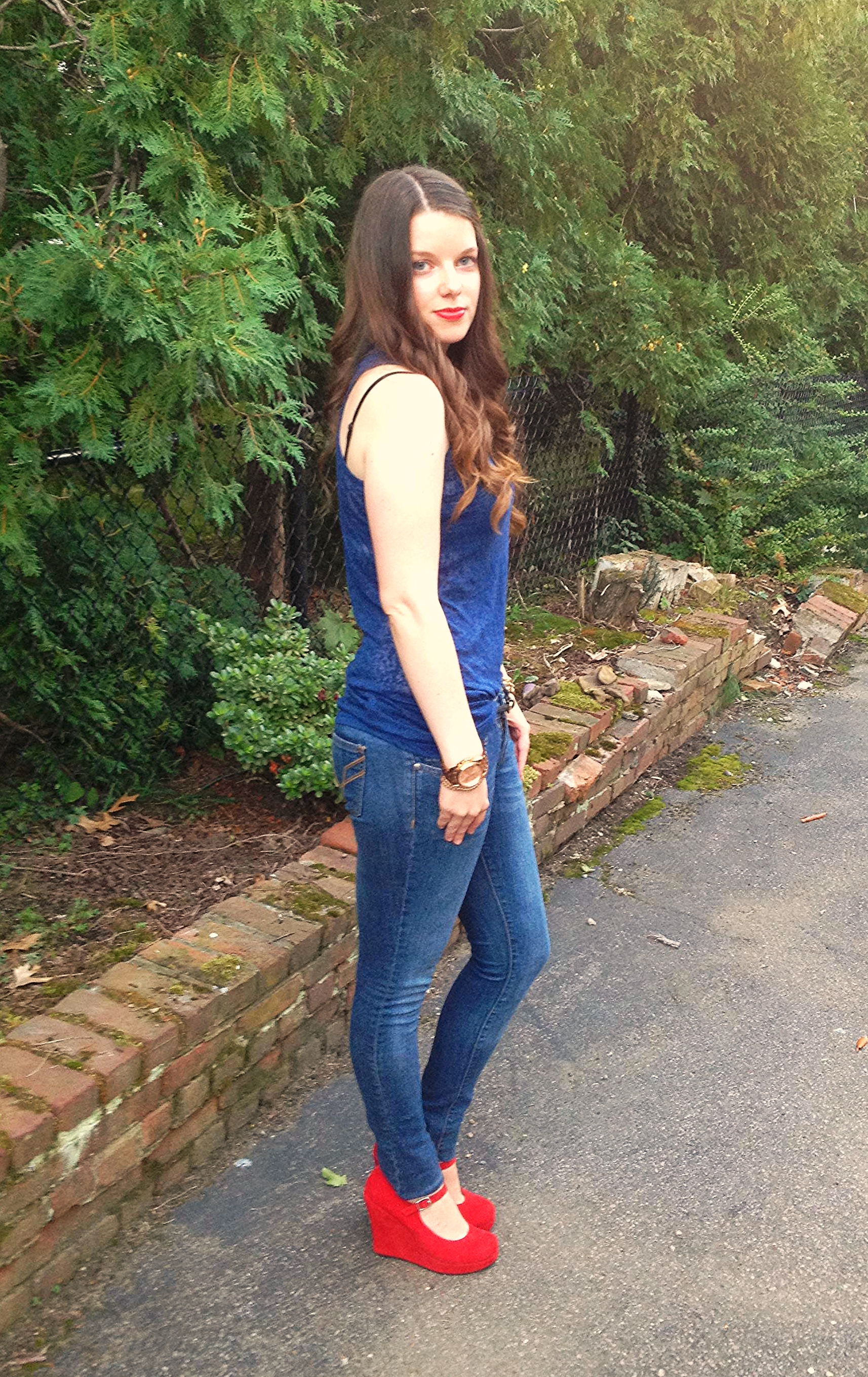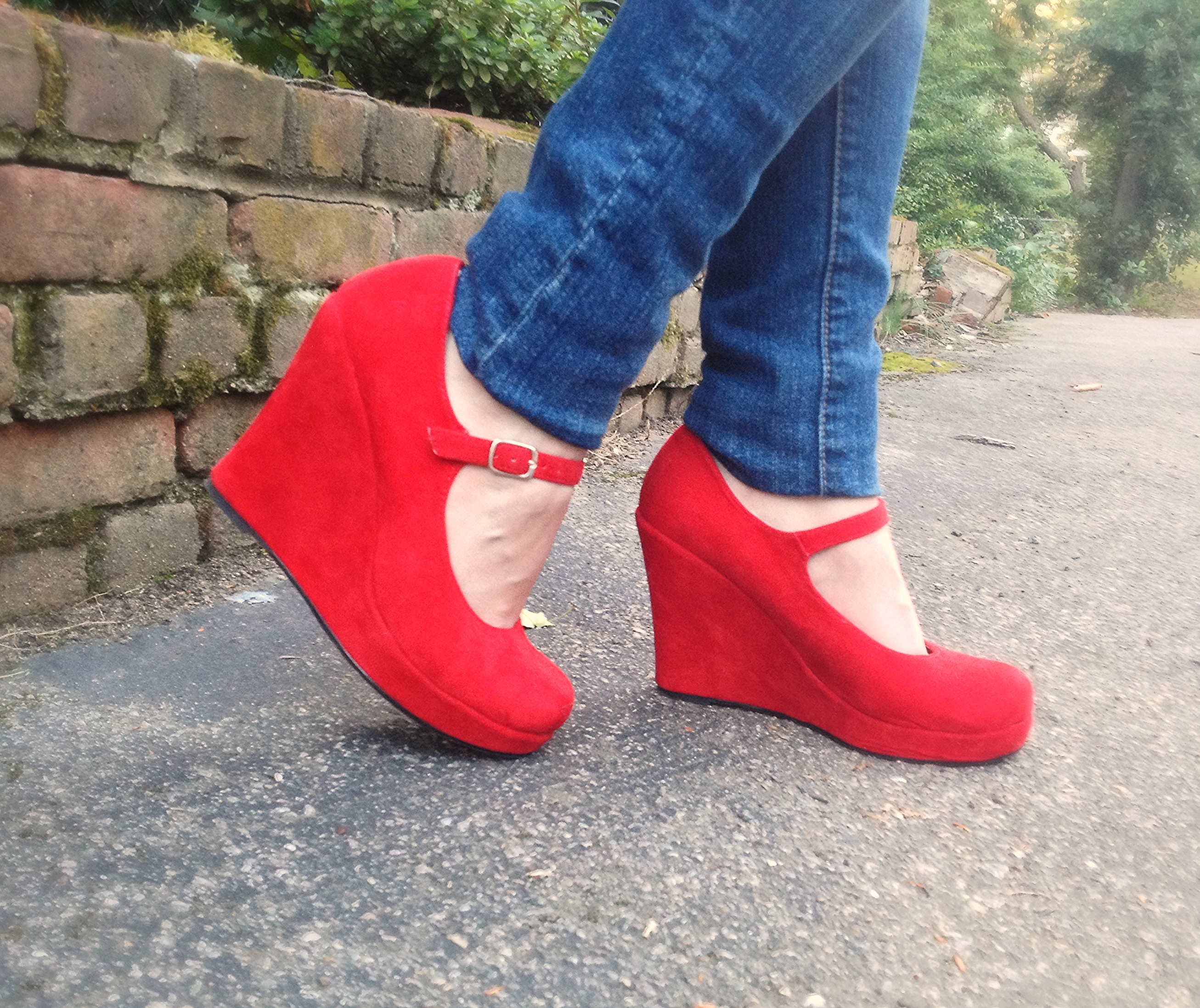 I realized when I edited these photos that my bra strap is showing… Not so stylish haha! I think I put a sweater on right after this so I wasn't even thinking about it. I'll have to pay closer attention to those details. It's getting dark so much earlier already that I realize how hard it is going to be to take outfit pictures. I'm going to try to keep it up since fall clothing is my favorite! I also want to try to showcase some of my coats and winter layering as well in the next few months.
Anyway, this outfit is pretty simple but the shoes at least make it a little more fun. These wedges are actually pretty comfortable and I am loving the closed toe and bright red for autumn weather.
Thanks for stopping by!