It's no secret that I love award shows! Something about them just puts me in a good mood. How can anyone not love a red carpet situation anyway! Most of the ladies looked great last night at the Primetime Emmy Awards and I really didn't see any terrible dresses on the red carpet. There was also nothing super exciting or ground breaking but there were still some fun styles. Here are my favorites from last night:
Tina Fey in Narciso Rodriguez – She looked AMAZING in this fitted royal blue halter gown!
Laura Dern in Naeem Kahn – I just love how different this dress is and the color and detailing is fun and gorgeous.
Linda Cardellini in Donna Karan Atelier – This color looks so good on her and the sculptural gown is so different from something Lindsay Weir would wear!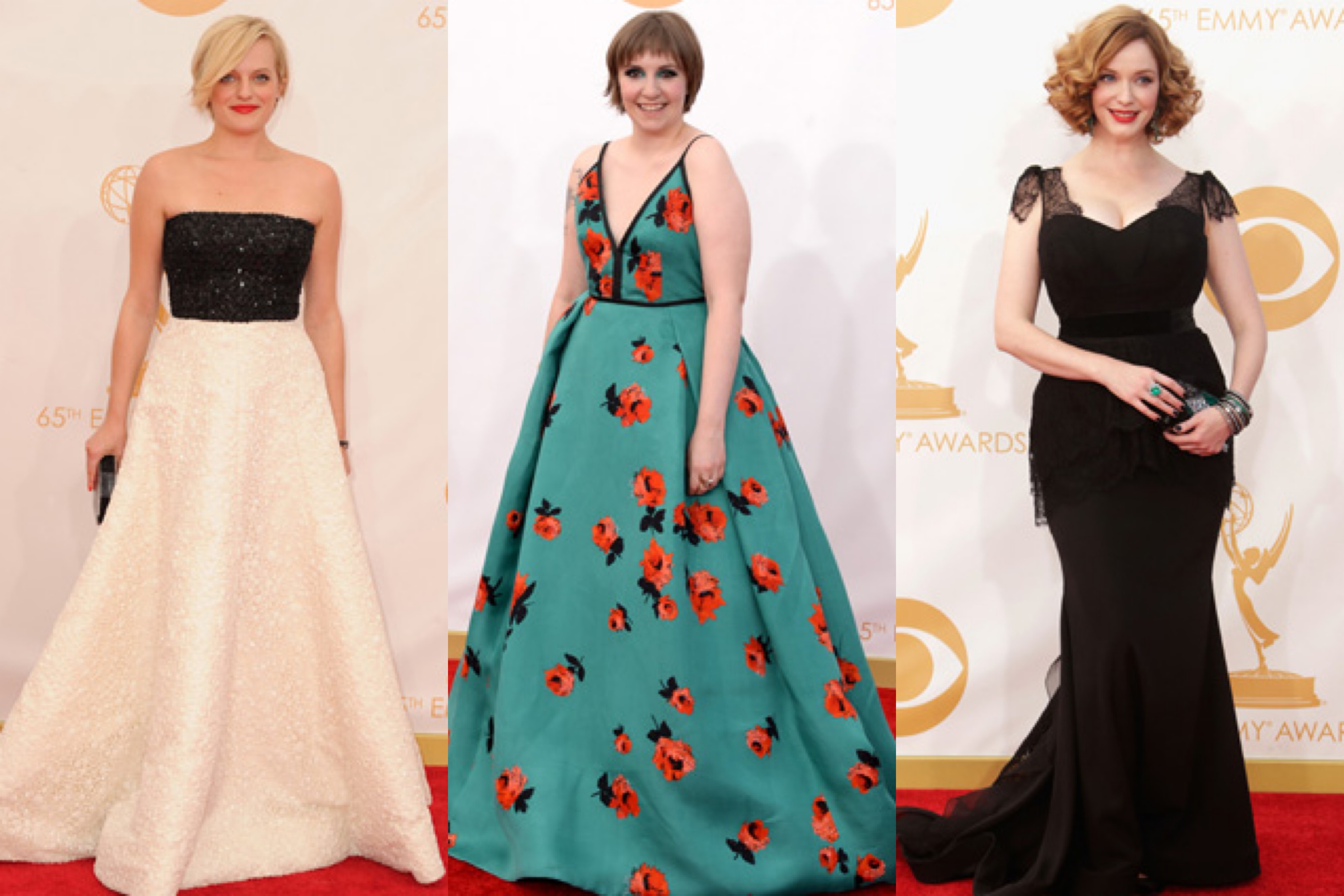 Elisabeth Moss in Andrew Gn – You can't go wrong with classic black & white with sparkles plus I just think she looks really good here.
Lena Dunham in Prada – She does not always choose things I like but I think this gown is fun, unexpected, and flattering on her so she gets my vote.
Christina Hendricks in Christian Siriano – She also doesn't always choose flattering gowns but even though this is a little boring it looks perfect on her and I like the lace.
All images via Style.com 
What were your favorite red carpet looks?
Thanks for stopping by!