Yay, fall is almost here! I might be the only one but I am totally ready for summer to be over. I love fall clothes and weather even if it means that winter is coming soon. Let's be real, I definitely do not need new clothes or accessories. My closet is overflowing with things I've never worn already. However, with the changing of the seasons I just can't help but look at new stuff! Here are some things I'm coveting for fall.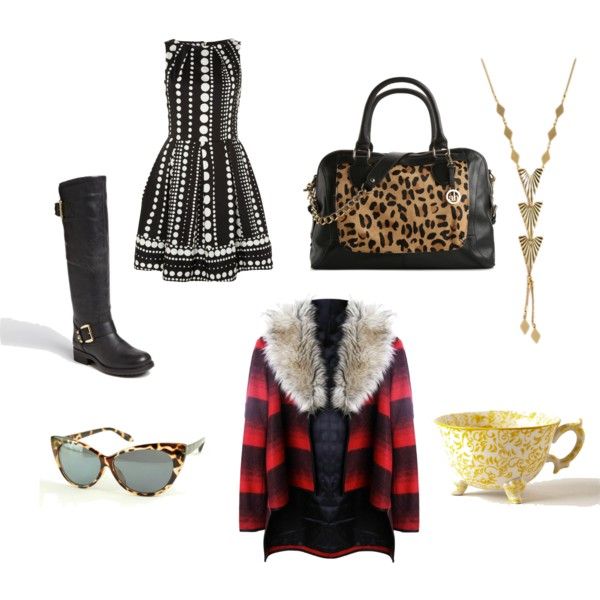 1. Polka Dots! I'm still majorly obsessed with dots and I always like to add more prints to my wardrobe (especially in dress form).
2. Leopard Print Handbag. I really really really want a leopard print bag for fall. I was thinking to look for a clutch but I never carry the clutches I have so a bag seems more practical.
3. I'm still pretty into long gold necklaces and I'm loving the slightly deco arrows on this one.
4. It's almost time for hot coffee and lattes again! So of course a pretty coffee cup is necessary.
5. Plaid Coats. This one technically isn't plaid but I still like it and it makes me think of plaid. I also always like a big furry collar.
6. Retro Glasses. Just because summer is over it doesn't mean you stop wearing sunnies!
7. Flat Knee High Boots. I absolutely do not need any more boots but if I was going to buy 1 pair this fall it would be a black leather pair like these!
What's on your fall wish list?
Thanks for stopping by!