August was a fun month but as  I said before I'm not too sad to see the summer go. Even though we had a relatively mild summer I am definitely not a fan of hot weather! Here's a round up of what August had in store for me.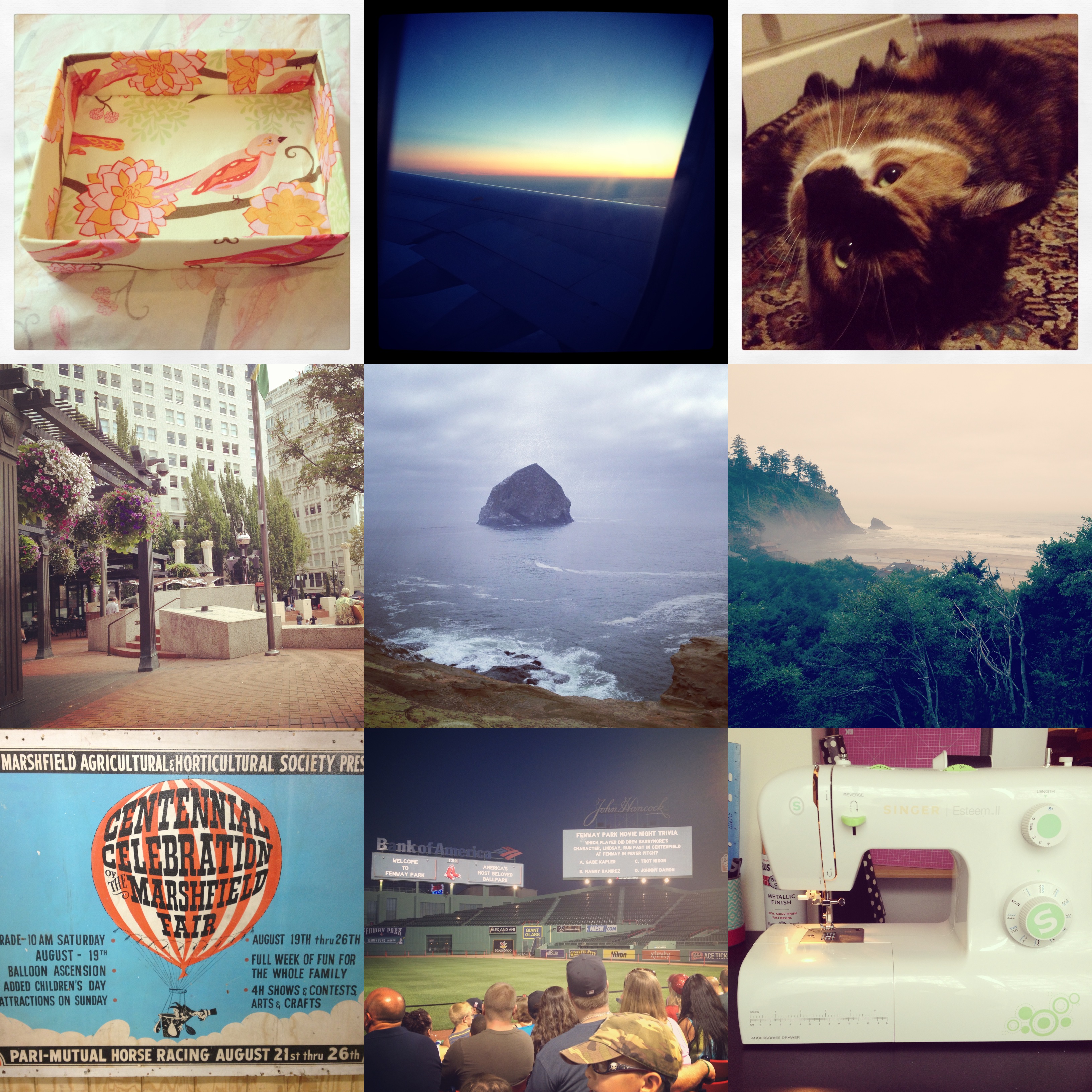 » I did a few DIY projects including this tray made from a cardboard box. I will probably share a few of them here.
» I flew home to Portland Oregon to visit my family and friends!
» Which also means I got to visit my kitty (really one of my parents cats but she's my favorite and I miss her). Don't get me started on kitty adorableness.
» Oregon was wonderful. Not only did I spend time in Portland but I also escaped down to the gorgeous misty Oregon coast for a weekend with a great group of people.
» When I got back Doug and I went to the Marshfield Fair and to a movie night at Fenway Park. The fair included my first demolition derby haha. Watching a movie at Fenway was a cool experience and I hope they will do it again.
» I broke out my sewing machine for the first time in a long time and I'm excited to sew some more stuff and possibly start tackling patterns.
Follow me on Instagram @Brokenclouds for more!