I am loving this graphic illustrating all the dresses worn by Best Actress Academy Award Winners!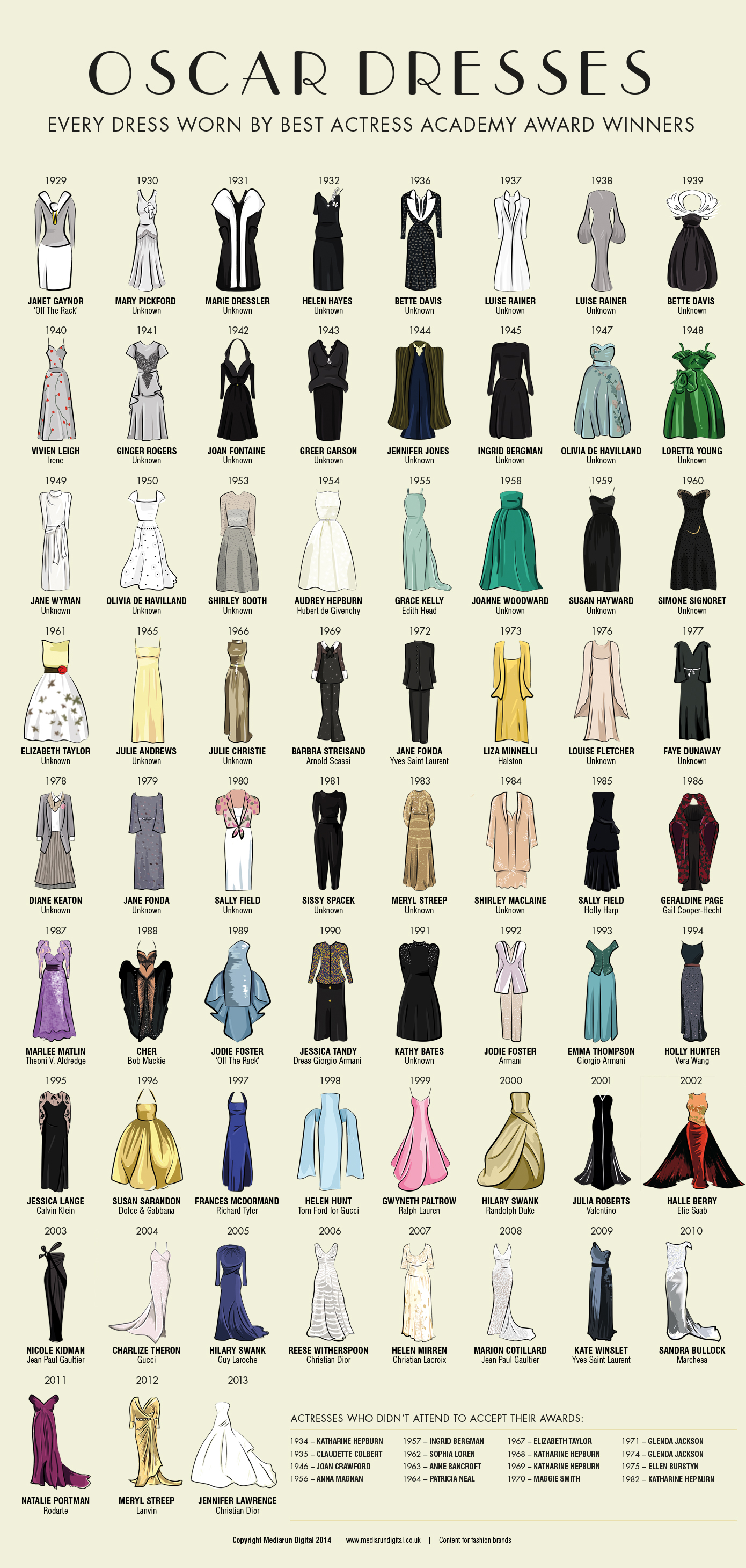 It was created by a UK marketing agency and there are a few details missing that they are going to update along with Sunday's winner. While you can't grasp a lot of the details of the dresses (for example Audrey Hepburn's 1954 dress was lace but you can't see that here) it is still a fun overview. A lot of people seem to be asking for them to print posters of this and I think I would definitely hang one up.
I can't wait for Sunday's Academy Awards show!
Image via