In the same vein as yesterday's post I thought I would post a few actual pictures of some of the dresses from the graphic.
Vivien Leigh 1940: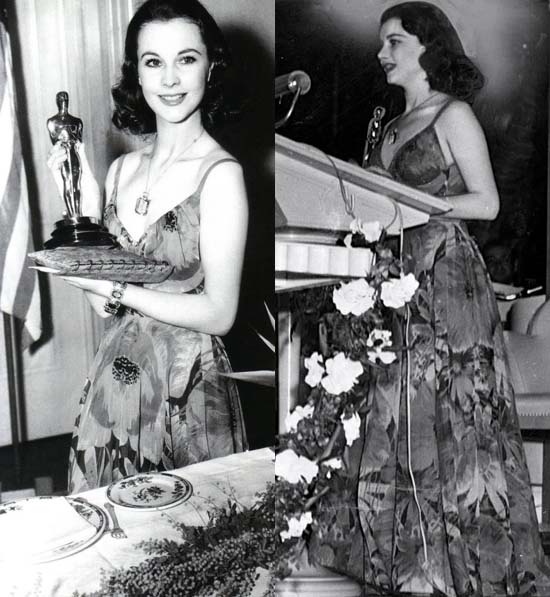 Accepting her award for 'Gone With the Wind'. I love the oversized floral print on this dress. It was designed by Costume/Fashion designer Irene Gibbons. You can't tell from these pictures (her arms are hiding them) but the dress has cut outs on the side (so now)! I really wish I could see this dress in color, apparently the poppies were red.
Image via
Bette Davis 1939: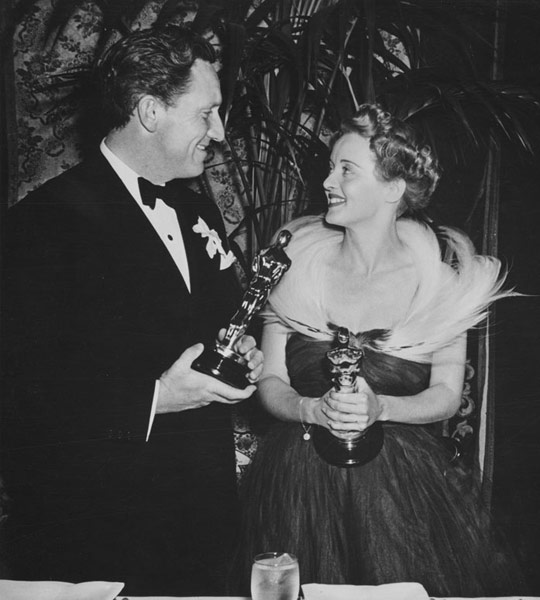 Pictured with Spencer Tracy after her win for 'Jezebel'. I am fascinated by this dress, those are (faux) feathers around her neck! I can't find who the designer for this dress was.
Image via
Grace Kelly 1955: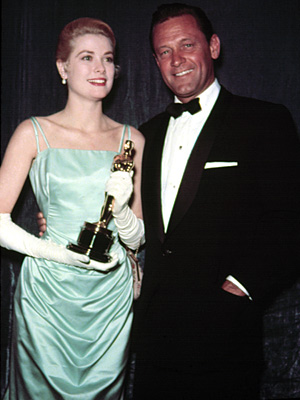 Pictured with her co-star Bill holden after her win for 'The Country Girl'. This is far from my favorite Grace Kelly dress but in my eyes she can do no wrong and I like the sea foam/mint color. The dress was designed by legendary costume designer Edith Head.
Image via
Joanne Woodward 1958: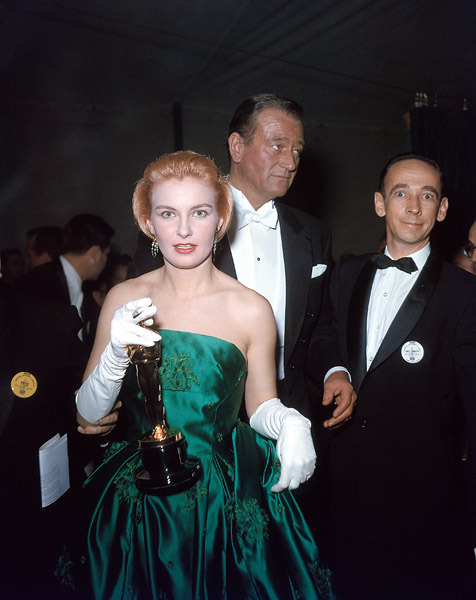 After accepting her award for 'The Three Faces of Eve' with presenter John Wayne behind her. This picture does not do her justice (she was so beautiful and Mrs. Paul Newman!) but it is the only color picture I could find. The color of this dress is just divine and apparently she made it herself which is amazing in my book! I would love to see a star today make her own dress (something tells me that's never happening).
Image via
I had so much fun learning and researching a little about these dresses, stars, and designers. Vintage is so much more fun than modern fashion.