September was a bit of a stressful month as there is a lot of uncertainty in my life right now. I didn't let that keep me from having some fun though! I'm still excited for fall since we have been having gorgeous weather too.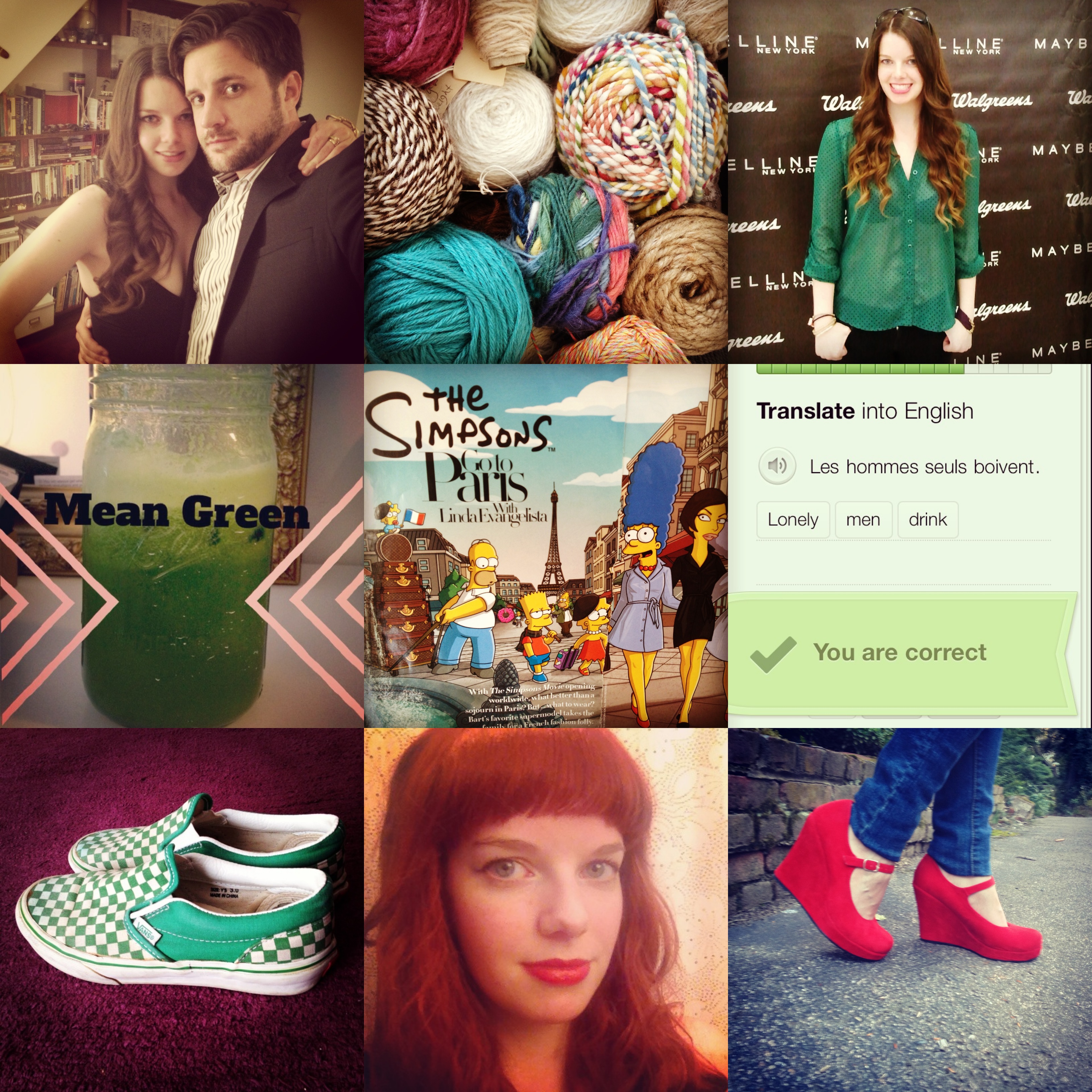 » We got dressed up to celebrate a friend's wedding. Of course I didn't manage to take pictures of my outfit.
 » I broke out my yarn collection because it's time to use it up! I'm actually in the process of knitting a scarf similar to this one.
 » I got some new makeup at a fun Maybelline event that I stopped by. I've got a post coming on that later.
 » I'm trying to get back in to juicing regularly to get more fruits and veggies in my diet.
 » In honor of Paris Fashion Week I did a throwback to the Simpsons go to Paris editorial Harpers Bazaar did in 2007. I also have the whole editorial on my wall! It's one of my favorites and I've been carrying the pages around for years.
 » I've been practicing my French with the Duolingo app which comes up with hilarious phrases sometimes!
 » I wore my very old checkerboard Vans for the first time in years. It's fun to rediscover new (old) things in your closet!
 » My red wig for my Halloween costume came in the mail and I couldn't wait to try it out haha. I've always wanted bangs but have never seen how'd I look with them so that was interesting. I did have red hair once and loved it though (it wasn't as red as this).
 » Loving my new(ish) Modcloth wedges which I also showed in the previous post.
Follow me on Instagram for more @Brokenclouds