As we get older it is amazing to realize how many beginnings we actually do get in life. So here I am beginning this blog again with a nod, wink, and a smile to the past (and maybe a grimace or two)! If you read my previous post you have a general sketch of what my life has been like in the last couple of years and I'm excited to see where the next few take me. Hopefully at least some of those new things will be documented here!
To start out I figured I better post an outfit because that's the bread & butter of a style blog. So without further ado here it is!
I wore this outfit for Doug's Birthday in July. It was a really hot day so I wanted to wear a dress because we were going to the Harpoon Brewery and the Boston Institute of Contemporary Art and walking in between the two. I'm still loving the color mint as I feel like it's one of the pastels I can pull off even being pale and this dress is mint AND lace with a fitted waist and sweetheart neckline so I'm in love!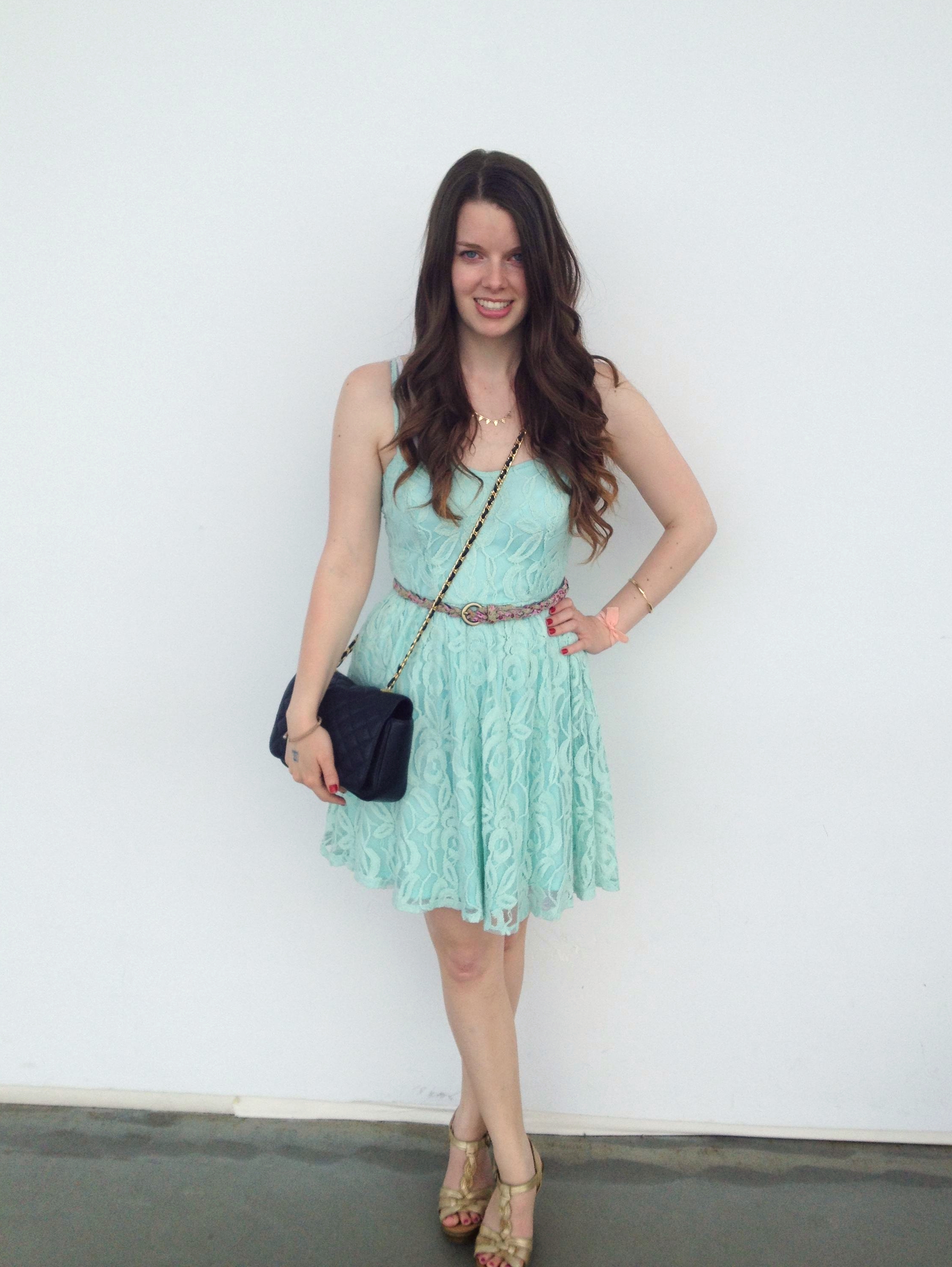 Dress ::Fire L.A. via TJ Maxx:: Belt ::Lace Affair:: Bag ::Vintage:: Shoes ::Born:: Necklace ::Jewelmint:: Bracelets ::Twistband & Vintage::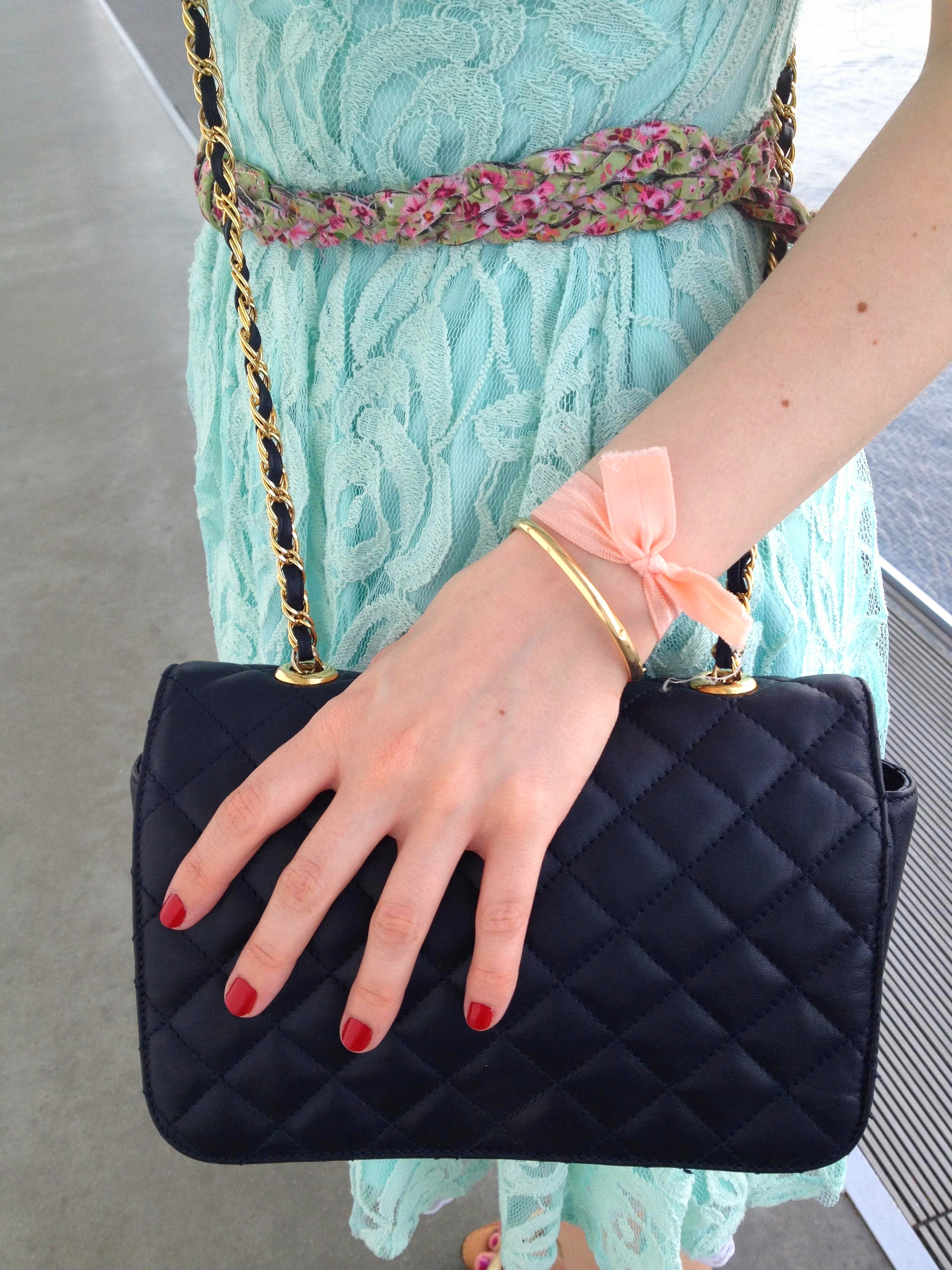 Nail Polish ::Revlon Red::
This was the first time I wore this dress but I definitely loved it and got several compliments! The bag is one of my favorite small crossbody bags and it is just so well made. The shoes are the most comfortable heels on the planet so I also bought them in black and the belt is a cute braided floral print. I also wore a hat and sunglasses that somehow didn't make it into any pictures.
We had a lot of fun for Doug's Birthday and drank quite a bit of beer at the Harpoon Brewery! I'm thinking of doing a post about the ICA and brewery and I want to start doing some posts dedicated to places in Boston that I love.
Thanks for stopping by!