(6/15/13) Originally on my blog this post was titled "I'm Back!" and I wrote about how I was coming back to blogging but obviously that wasn't true so I felt like it needed to be changed. Tons of stuff got in the way of me coming back to this blog and I think that part of it was that I just wasn't ready to start blogging again. The post following this has many updates about what my life has been like in the last 1.5 – 2 years so please check that out for more details and pictures! I still like this outfit (despite how pissed I look in these pictures haha) so I'm going to repost it anyway with some of the original text.
Shortened Original Post (12/4/11):
I haven't taken outfit pictures in a long time and I am trying to set up my apt. so that I have some good space to take photos. In the mean time though here are some outfit pictures I took this summer while living in St. Louis (I'm in Boston now) but never posted. More on the outfit after the pictures.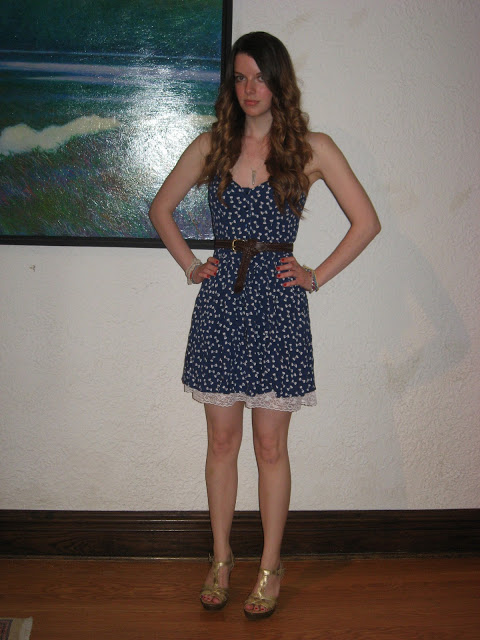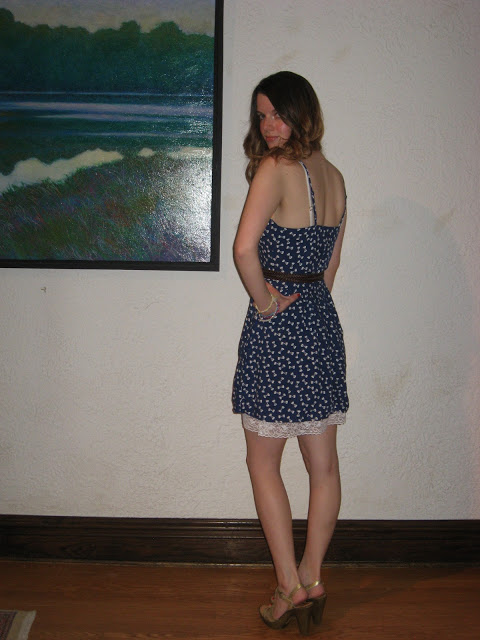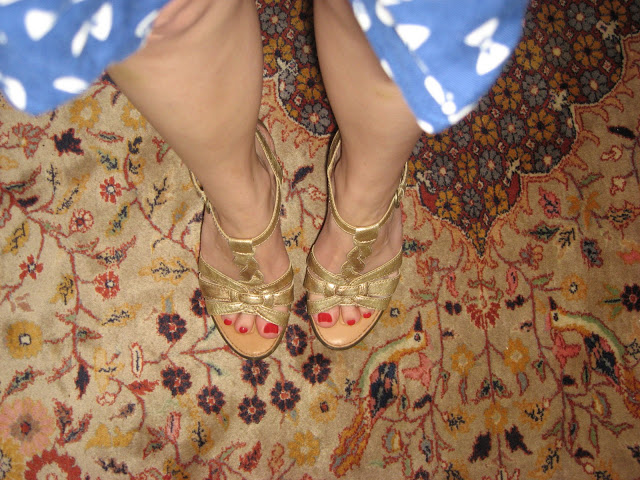 I think I wore this outfit on a date but I also wore it several other times so I'm not sure when I took these. I love this outfit for summer, it's so girly. I have tried to wear it with tights and boots this fall but it just isn't the same (though it's still cute). This dress has little bows on it and I searched high and low for a dress like this. In the summer of 2010 I saw a girl on Newbury St (in Boston) wearing a blue dress with little white bows on it and I wanted it immediately. This past summer I found it at H&M! Given the time-lapse this version must be a knockoff of a more expensive dress but I've never seen it anywhere again.
~ Dress: H&M
~ Lace Slip (underneath): Nordstrom Rack
~ Belt: Vintage
~ Shoes: Born (bought at Macy's)
~ Blue Bracelet on Left Hand: Ettika
~ All Other Bracelets: Made by Me
~ Necklace: Stephanie Wiarda
~ Nail Polish: L'Oreal Paris-Lady Luck (fingers and toes)