My 25th birthday was a few weeks ago and I fully believe that people should buy themselves birthday presents if they wish. So, for the last few years (as birthdays get less fun) I have tried to buy myself a present for my birthday. This year I knew just what I wanted to get…One of the fluorescent bags from The Cambridge Satchel Company. They supposedly take about 3 weeks to make and deliver (plus I got my initials embossed on it) so I ordered it in advance. However, the fluorescent bags are so popular that they are taking extra long to make so I don't have mine yet

Apparently they will be in next week so hopefully I will get mine soon after. I could not contain my excitement to receive my bag any longer so I had to share it on the blog now! I chose the fluorescent pink bag in the 11″ (the smallest) size since I think a giant pink bag is a little much. Here is what it will look like: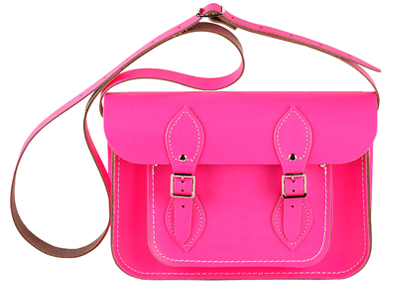 These are the other fluorescent colors that it comes in as well as the pink. The larger sizes have the little name plates on the front but my 11″ wont. These bags come in many non fluorescent colors as well. I just couldn't resist the pink though!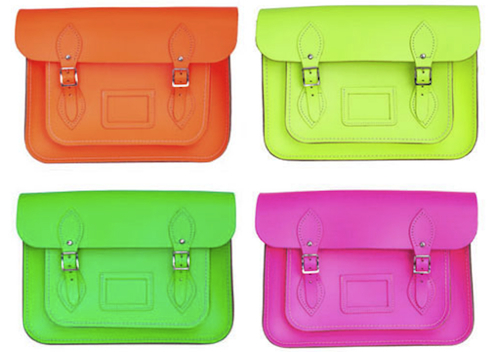 Larger version of the pink: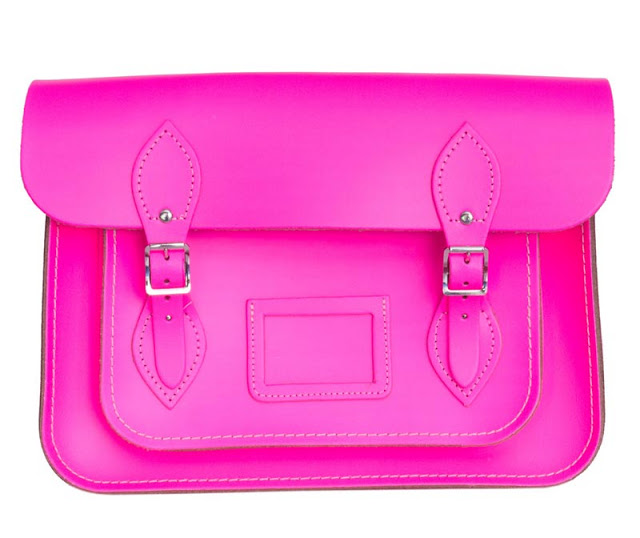 I imagine I will probably want a larger size of these that will fit my computer for the fall but for now this size and color are exactly what I want in a summer bag. As I mentioned before it is nice to carry only the very essentials in the summer and be freed from the burden of a large purse. I can't wait for my satchel to arrive and I will post pictures of it then. Happy Birthday to me!!!