The other day while shopping at Buffalo Exchange I found this United Bamboo dress.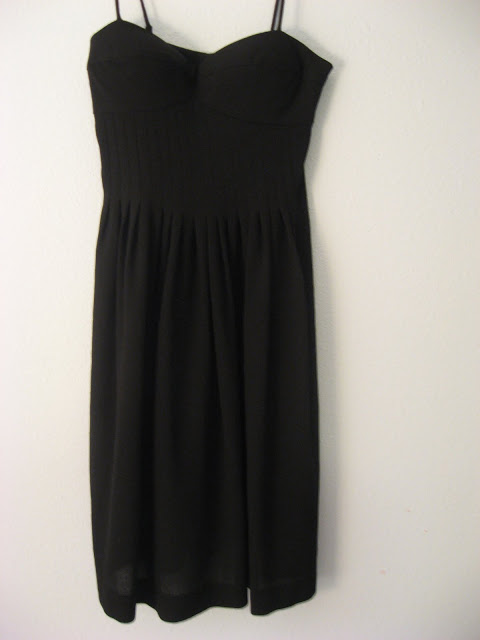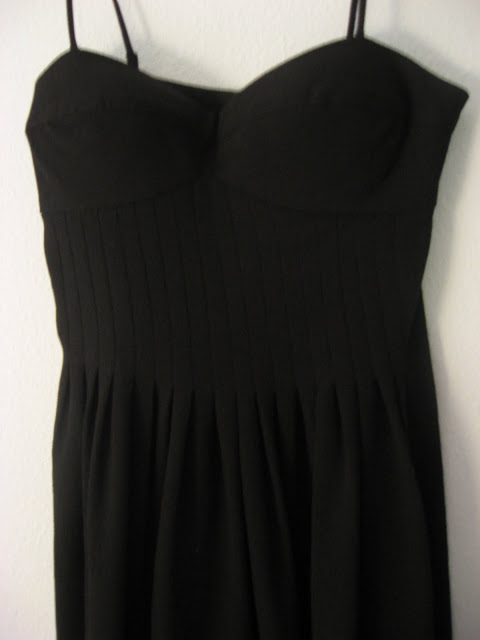 Though I have sworn off buying black clothing I just had to buy it. It fits impeccably! It is also wool which obviously wont be good for summer haha. It has this beautiful pleating at the waist and an almost corseted top both of which enhance the fit quite well. The straps also come off if you want to make it strapless. For those that don't know, United Bamboo is a designer label. They show at New York Fashion Week. They are not super expensive but I would not be able to afford it if I hadn't found it at Buffalo! What I cannot understand is why it was only $25 when it originally sold for around $400. Buffalo Exchange is usually pretty good about pricing things properly but someone definitely slipped up on this one. Also, because they only give you half of what they will sell it for the poor person who sold it to them only got $12.50 in store credit or less in cash. I have some bad experiences selling clothes to Buffalo Exchange but they do have some cute stuff there so I have no problem shopping there. However, I do believe there are much better buy/sell/trade stores out there. I seriously feel like I am stealing this dress for $25 though!
Below are pictures of it on the runway in the United Bamboo Fall 2005 show. It's hard to see all the detailing on this dress in pictures but it really is a good looking dress.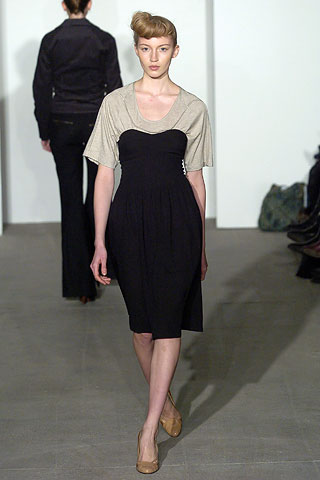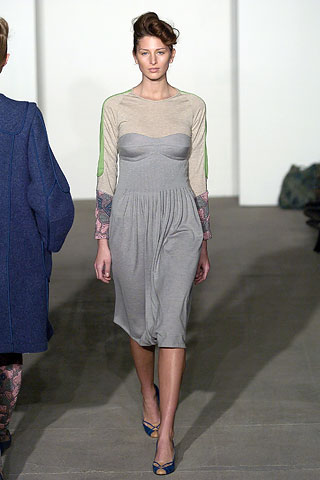 I like how they styled it over shirts. That gives me a good idea of it's versatility so that it doesn't have to just be a knock out cocktail dress. It hits me just above the knee but I may end up shortening it a little but leaving the option to lengthen it again, I'm not sure yet. Either way I feel like this dress is an investment piece that I will have for a long time but didn't have to invest a lot for! I am very excited to begin thrifting heavily again once I move. I am also toying with the idea of opening up an Etsy shop to sell things!
Runway pictures from Style.com