I apologize again for my lack of posts recently. In one week I am going on a trip and directly after that I am moving to a different state so I have been very busy! Today I was running a lot of errands and packing boxes so I dressed casually. Sometimes I think it is nice to see how people dress to do mundane things while still looking good so I wanted to feature a running errands outfit. After not taking outfit pictures for a little while I swear my photography skills (or lack there of) have gotten worse! I am working on it though haha.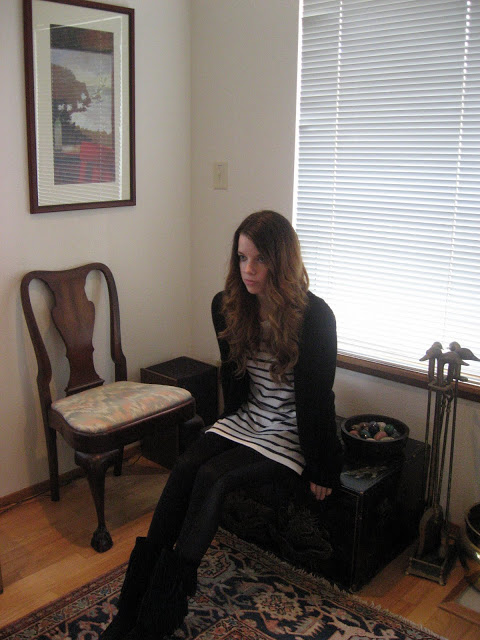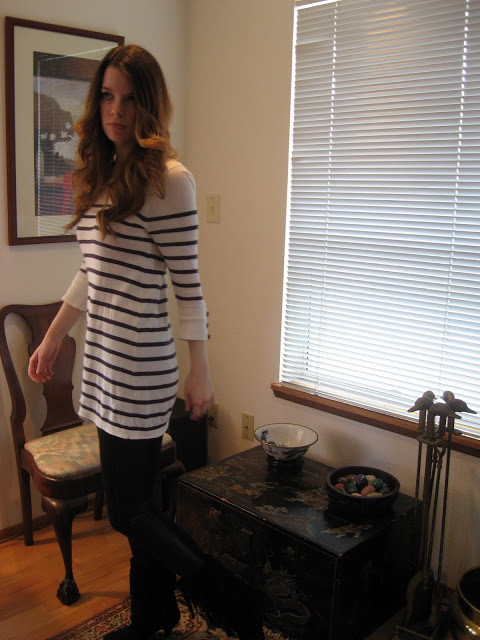 This outfit is pretty self explanatory. It is composed of basic items that I wear a lot and that are really comfortable. I love stripes and nautical things and this tunic has cute little anchor buttons on the sleeves. These leather paneled leggings were shown previously in this post and I have shown the boots several times. I had actually packed these fringe boots away in a box with my other winter items but I started to have serious separation anxiety from them. Plus, it's still kind of cold and rainy here so I can wear them for a week. I think I might have to keep them with me even though I will never have any use for them during a hot Midwestern summer! Do other people form strange attachments to articles of clothing? I might have a problem here haha.
Also, these shoes came in the mail today!!! I have been waiting for them forever.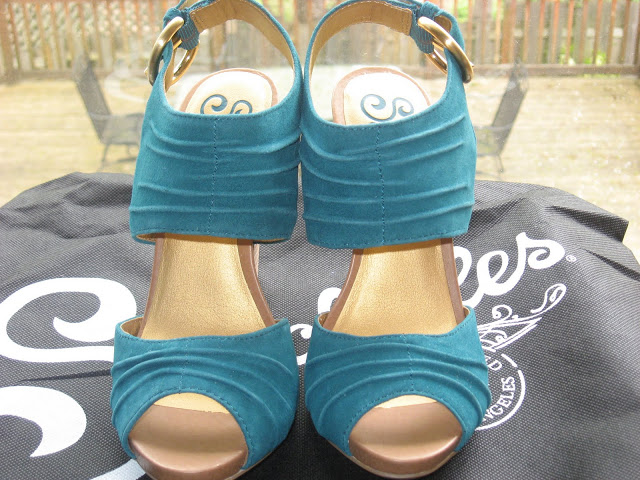 I have wanted these Seychelles heels since last year. They came out last summer (I think) but I couldn't afford them. Then they went on sale and I STILL couldn't afford them. Finally, they seemed to be sold out everywhere. Until, I saw them months later on the DSW website. I swear this is the last place on earth to have them in this color so I figured it was meant to be and now they are mine! As I have confessed before I have a slight shoe addiction so I get really excited about shoes (and probably bore people by talking about them). Below is my cat checking out my new shoes…she either likes them or she thinks I'm crazy (probably the later).
~ Top/Tunic: Urban Outfitters
~ Leggings: Urban 1972
~ Sweater: Ann Taylor (thrifted)
~ Boots: Chinese Laundry
~ Turquoise Heels: Seychelles