I just got back from a little trip to Corvallis this weekend. I am trying to tie up loose ends and see everyone around here as I will be moving again in a few weeks (more details on that later). So, I don't have any pictures from this weekend to show and instead I will post pictures of what I wore last Sunday to brunch with my friend Sarah. This is a fairly casual outfit for me but I always think Sunday brunch is supposed to be casual.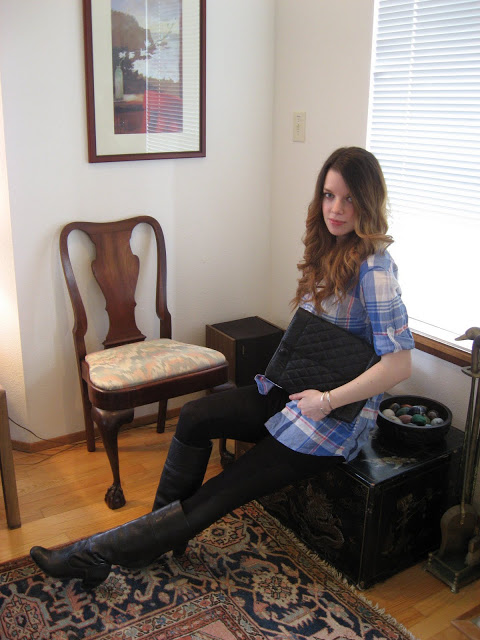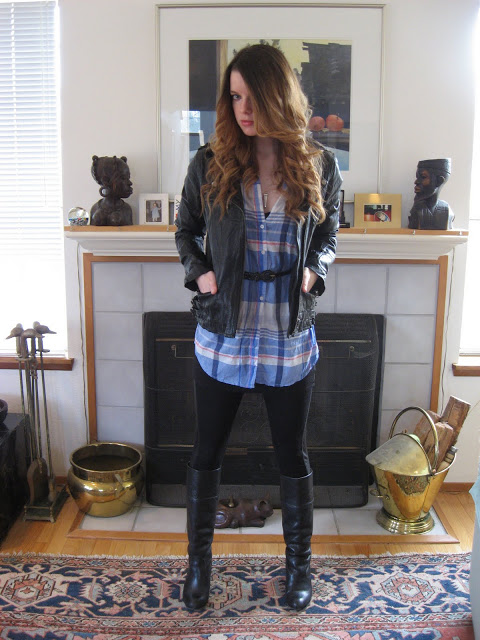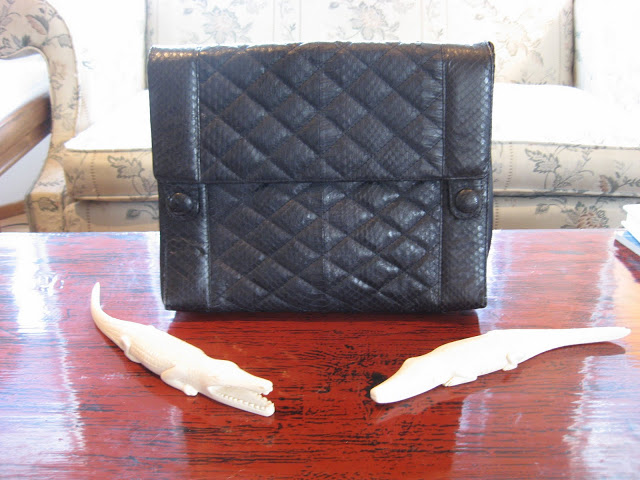 The leggings I am wearing have (faux) leather panels on the side which I think is a nice addition to regular leggings. The boots are the best low heeled boots I have found and are made of beautiful leather that will definitely last a long time. Everything else is very basic but it is a nice comfortable casual outfit that is different from the usual jeans and T shirt casual look. This clutch is vintage and made of a beautiful quilted snakeskin. It feels real but it may be an embossed leather instead of real snakeskin. I am trying to switch up the bags I carry more often but I really like carrying a large purse so I ended up switching this clutch out for a larger bag later in the day.
~ Leather Jacket: Tinley Road
~ Plaid Shirt: H&M
~ Black Tunic (under plaid): Target
~ Belt: Urban Outfitters
~ Leggings: Urban 1972
~ Boots: Matisse
~ Necklace: Stephanie Wiarda
Since I have so much to do before moving I may be updating a little less frequently for the next month or so but I am going to do my best to keep it up!