These photos are from when I went to The Rosehip Revue Burlesque show in Portland. It was such a great show and I was very excited to get to experience the Portland burlesque scene. Most people attending dressed in a vintage/40's sort of style but I was pressed for time getting ready so I threw on quite a modern outfit without thinking about it (oh the horror).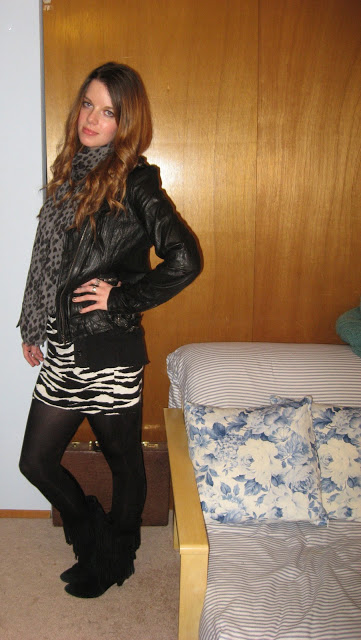 Note the mixing of animal prints on the scarf and dress (oooh I'm sooo hip).
Also these suede fringe boots are some of my favorite shoes. They desperately need to visit a shoe repair place though after several years of regular wear.
And here is the dress by itself…excuse the pose and the cat in the corner (I'm such a professional).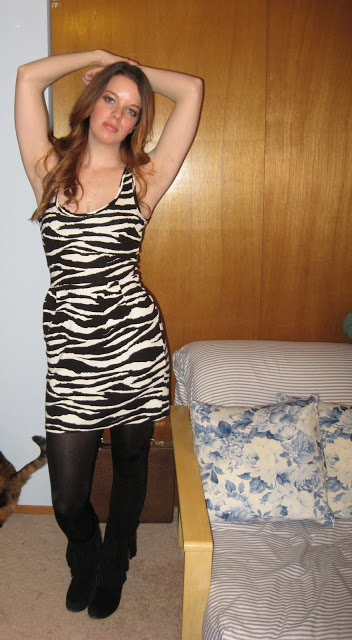 ~ Leather Jacket: Tinley Road via Piperlime
~ Sweater (under Jacket): Target
~ Leopard Scarf: Gap
~ Zebra Dress: H&M
~ Tights: H&M
~ Fringe Boots: Chinese Laundry
~ Necklace: Stephanie Wiarda
~ Rings: Tiffany and Nordstrom Rack